Workshop from another land
At a time when travel is forbidden, we found an alternative way to "travel" your team and give the opportunity to get to know another country through unique activities!
We gathered a variety of Workshops from different countries, which will bring live to your teams' homes a new experience. Here are some examples:
Russia: Signature Vodka cocktails master-class
Vodka is the official drink of Russia and we could not miss the opportunity to design a unique virtual activity only for you! A professional mixologist will show you how to make the most delicious vodka cocktails in a unique location only found in snowing countries.
An Ice Bar will create a big wow at your event. Having an Ice Bar at your corporate event will not only look amazing, it will make a huge impact with your colleagues and guests.
Right in the center of the institution behind the glass walls is a real ice room with a temperature of -10oC. In the room there is a bar and ice figures; that visitors are not frozen, at the entrance to the bar they are given warm fur coats. You may not be able to travel to see it, but we brings it to you!
Spain: What it takes to be a Top Tennis Player
Toni Nadal is a Spanish tennis coach. He started working at the Manacor Tennis Club as Head Coach, where he led many of his players to top places in the Spanish ranking. He has been Rafael Nadal's mentor and coach for 27 years. At present, he is Head Coach of the Rafael Nadal Academy.
Toni has always seen himself more as a mentor than as a coach. He believes a sportsman should develop three main qualities: technical skills, character and the right set of values.
As a coach, he has the best track records in the history of tennis:
74 Tournaments, in total
16 Gran Slam tournaments
10 Roland Garros,
3 US Open
2 Wimbledon
1 Australian Open
4 Davis Cups
2 Olympic Games
The virtual Talk of Toni will be done from Rafael Nadal academy in Mallorca and after the talk he will also show some basic moves from Tennis, to participants so they can also learn some basic touches
Argentina: How to cook the best steak!
Set in a unique location in Patagonia, our chef will indulge us in the word of tastes. Step by step he will teach us how to cook the best steak, in a way that only Argentinians can do.
Set in the pristine nature of Patagonia, we will have a live interaction with our Master Chef and at the same time try to follow his instructions at home, using the cooking kit you will receive.
Italy: Become a "Leonardian"
To increase the knowledge of the greatest genius ever lived and to learn how to think like him in order to become 'Leonardian' persons and managers having fun and being engaged, your creativity and your intellect will be tested!
Nicola is a business Italian consultant and trainer, who talks about Leonardo da Vinci and how it is possible to be inspired by the genius for one's personal and work development. What are the keys:
- Leonardo's Behaviours, way of thinking, life and projects
It's possible to organize a quiz with some questions about Leonardo or with problems to be solved and the participants Answers could be given through an app downloaded in your smartphones. The speaker will appear 'inside' the presentation thanks to special broadcasting software and will use a high-speed connection and professional tv microphone.
Belgium: Belgian chocolate & beer experience
Belgium is famous for its chocolates but during the last years they invented a new type of chocolate, the Ruby Chocolate! Participants will receive a box with 4 traditional Belgian beers and ruby chocolate pralines. Via zoom they will connect to a Belgian chocolate factory and after the tour, will have the tasting!
Croatia: Folk Dance tutorial
Let us take you to the world of traditional folk dance called "Lindjo" "Lindjo" is danced to the sounds of the instrument "Lijerica". The dance master plays sitting with its lijerica on his left knee, while stamping with his right foot, thus dictating rhythm to the dancers. The dancers move in a circle around the dance master who gives commands (in rhyme, humorous and often with double meaning). Three couples will show us why this dance is so famous.
The program takes place at the unique venue of Lazareti one of the oldest quarantine in Europe. The complete project of building was finished in 1642.
In the past Dubrovnik was a crossroads of caravan routes as it was one of the most important trade ports on the Mediterranean Sea. In great danger of contracting the plague the people of Dubrovnik built lazarettos which served as isolation hospitals.
Visitors from pestiferous and suspicious areas according to the regulation from 1377 were forbidden to enter Dubrovnik and its surroundings and had to spend 40 days in quarantine. In the most recent years the Lazareti is home to various cultural associations and it is also used as a public area for gathering the citizens of Dubrovnik.
GB: Scotland Whiskey tasting
The Lindores Abbey Farm was bought by Drew McKenzie Smith's grandfather in 1913 on the grounds of Lindores Abbey. The Tironensian Monks of Lindores were a hardworking Order who brought their horticultural expertise from Thiron in France over to Scotland in the 12th century. The Apothecary Tasting Room is one of the prettiest rooms in the distillery, but should the weather permit, the gardens of the former Abbey are also a lovely frame for the tasting to take place. The house master will guide viewers through the process, answer to questions and explain the process, a Q&A session can be schedules during or after.
The tasting kit is prepared for a seamless experience including a branded tasting glass, a mat, four comparative whiskys and fever-tree ginger ale.
Netherlands: Your very own Dutch shoes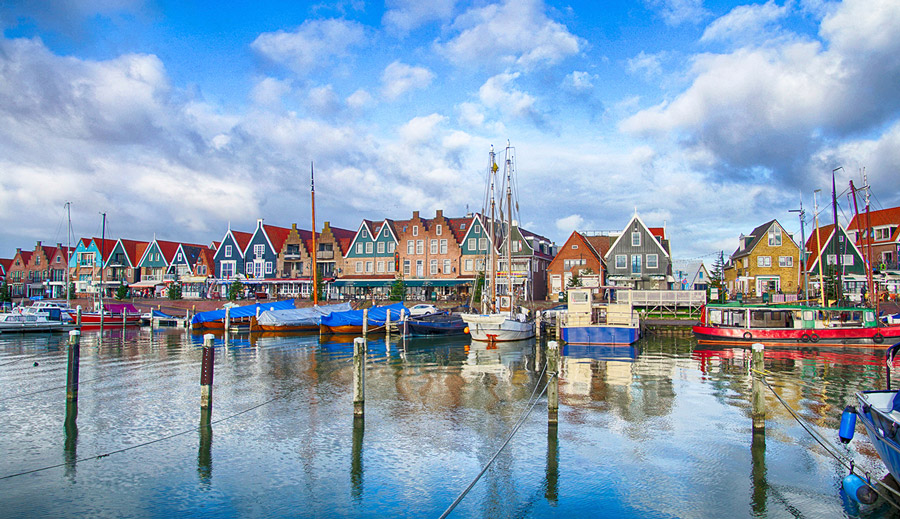 You will be welcomed by a host in a typical Volendam, Dutch home. The host will give you a brief story about the history of Volendam and what the workshop will look like. All guests that are attending have received a package at home with all needed materials.
Time to start! During the one-hour workshop the host will give examples and will tell your guests more about the clog tradition in Holland. This is an interactive workshop, so your guests will be able to ask questions. The decorated clogs will be a beautiful Dutch souvenir and will brighten up every home or garden.
And many many more